S.I.C.S.S.O. is usual to assign some Medal Lectures during its annual international congress: these are intended to be Plenary Presentations of 15 minutes on the most relevant topic of the field of cornea and cataract/refractive surgery.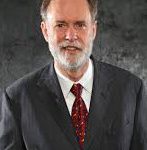 Francis Price, Jr. MD
He is the founder and president of Price Vision Group and the Cornea Research Foundation of America.
He is an internationally recognized ophthalmic surgeon and recipient of the Senior Achievement Award from the American Academy of Ophthalmology and the Barraquer Award from the International Society of Refractive Surgery. He has authored over 200 peer-reviewed publications and book chapters and been principal investigator of more than 100 clinical studies of
ophthalmic devices, medications and surgical techniques. He is also an inventor and holds several patents for ophthalmic devices. Dr. Price is a graduate of Indiana University Medical School and completed a fellowship in cornea and external disease at Tulane University. He has been active in developing and teaching endothelial keratoplasty techniques to hundreds of surgeon from around the world in intensive 2-day courses offered in Indianapolis, IN.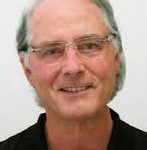 Dr. Jorg H. Krumeich 
He is head of the Krumeich Outpatient Hospital in Bochum, Germany. Main interests are the anterior segment of the eye. Based on training with Dr. José Barraquer in Bogotá he was one of the first Keratomileusis surgeons generating the non-freeze technique with the Barraquer Krumeich Swinger (BKS) – Set. This technique is presently rejuvenated as individually refractively carved Epikeratophakias are employed for Keratoconus III and IV. For penetrating Keratoplasties JK developed the Guided Trephine System (GTS), which is used for about 75% of the PK surgeries in Germany. This is the first system avoiding tilt during the cut as the major reason for astigmatism. It newly allows to include the donor radii with obturators of the respective measurements different for donor and recipient.
The intrastromal ring for Penetrating Keratoplasties consisting of Titanium/Molybdenum/Cobalt/Chromium was introduced ca. 2002 and used on more than 1000 cases reducing the immune reaction rate to 2,7%. The antivascular properties of the ring are also used to stop Pterygia when placed as a segment in the corneal parenchyma. Newly the non-IOP suction ring is introduced to fixate the globe for Lasik surgery to avoid movements of the eye during laser cutting.
For deep lamellar Keratoplasties JK developed the water pillow technique that allows visualization of Descemet's for a better control of surgically baring this membrane.
Present approach for Keratoconus I and II is topic of this SICSSO presentation addressing a closed corneal femtosecond circular incision to create a scar to stop progression of the cone. Among the awards received by JK are 4 times the Oscar for the best development at the German organization for ocular surgeons (DOC) and the gold medal of the Societa Italiana Trapianto Di Cornea (SITRAC) in Siena 2010.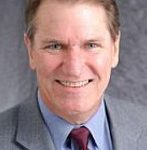 Mark A. Terry, M.D
Dr. Terry has been the Director of Corneal Services at the Devers Eye Institute in Portland, Oregon since 1990. He is currently a Professor of Clinical Ophthalmology at the Oregon Health Sciences University as well. He earned his undergraduate degree at Yale, his medical degree at St. Louis University, and his residency in Ophthalmology in San Francisco. He completed his Corneal Fellowship in 1985 at the University of Oklahoma and since that time has limited his referral practice to the subspecialty of Cornea, Anterior Segment and Refractive Surgery. He has been the Medical Director of the Lions Eye Bank of Oregon since 1990 and is also the Scientific Director of the Lions VisionGift Research Laboratory. Dr. Terry has lectured extensively nationally and internationally and widely published his research work in the areas of corneal transplantation, corneal physiology, refractive surgery, and dry eye. He began in March of 2000 the first U.S. clinical series of Deep Lamellar Endothelial Keratoplasty (DLEK), a technique of endothelial keratoplasty (EK) which replaces the endothelium without surface corneal incisions or sutures. He currently performs variations of endothelial keratoplasty known as DSAEK and DMEK. His prospective study of endothelial keratoplasty is now the largest and longest running prospective series in the world and he has been actively training surgeons in endothelial keratoplasty for over 12 years.
He is the founder and leader of the international Endothelial Keratoplasty Group (EKG), which continues a multi-site, international investigation of this new approach to corneal transplantation.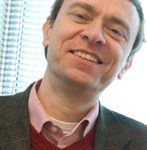 Gerrit R.J. Melles, MD, PhD 
In 1997, after completing medical school and specializing in ophthalmology, Dr. Melles started focusing on the treatment of corneal diseases. In 2000 he founded the Netherlands Institute for Innovative Ocular Surgery (NIIOS) with several associated organizations, among which Melles Cornea Clinic Rotterdam and Amnitrans EyeBank Rotterdam. At NIIOS, in joint effort with a dedicated team, Dr. Melles developed and continuously evaluates diverse techniques for both tissue preparation and corneal transplantation, such as: DALK (Deep Anterior Lamellar Keratoplasty), DLEK (Deep Lamellar Endothelial Keratoplasty), DSEK / DSAEK (Descemet Stripping (Automated) Endothelial Keratoplasty), DMEK (Descemet Membrane Endothelial Keratoplasty), DMET (Descemet Membrane Endothelial Transfer) and Bowman Layer Implantation. His objective is to treat corneal disorders with techniques that are minimally invasive. In addition he developed several instruments and medical devices to facilitate the surgical procedures. Furthermore he is actively involved in the development of ophthalmic staining solutions, such as VisionBlue®, MembraneBlue®, ILM-Blue® and MembraneBlue Dual®. On all these fields Dr. Melles has authored a broad range of scientific publications in high-ranking peer-reviewed scientific journals. Under his supervision more than 650 patients have had surgery with the DMEK technique that he developed. The American Academy of Ophthalmology awarded him its Achievement Award in 2005 and 2009. Other honours and awards Dr. Melles received for his contributions to the treatment of corneal disorders by advanced lamellar keratoplasty are for example: 5th Optic lecture of the Royal College of Ophthalmologists, Liverpool, United Kingdom (2013), 13th Montgomery lecture of the Irish College of Ophthalmologists, Dublin, Ireland (2013), Ridley-Lecture at 25th DOC congress, Nürnberg, Germany (2012), Membership of Honor, El Instituto Barraquer, Barcelona, Spain (2010), Dr. Eduard Konrad Zirm award, Rohovkový Kongres, Prague, Czech Republic (2009), Charles W. Tillett, M.D. lecture, Johns Hopkins University, Baltimore, USA (2008), Mediglia d'Oro (golden medal) at 7th SITRAC congress, Milan, Italy (2008). Dr. Melles has a great interest in classical music and is an amateur composer. To share his passion for music with others he founded the Melles Classical Music Foundation (MCMF) with the MCMF orchestra. Aim of the foundation is to organize two to three performances a year of mostly self-composed symphonic music and to give talented young musicians the opportunity to perform in a concert setting.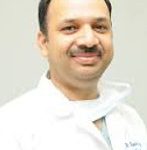 Dr Rajesh Fogla 
Completed MBBS from Gauhati Medical College, Assam, India in 1991 with distinction and gold medal in General Surgery & ENT.
Post graduation in Ophthalmology from Sankara Nethralaya, Chennai. Completed Diplomate of National Board (DNB) Ophthalmology in 1997.Fellowship of Royal College of Surgeons of Edinburgh in 1998.
Master of Medicine (Ophthalmology) from National University of Singapore in 1998.
Completed Fellowship in Cornea and External Diseases from Sankara Nethralaya in 1998.
Worked as Consultant at Sankara Nethralaya from 1998 -2005.
Established Eye unit at Apollo Hospitals, Colombo, Sri Lanka in 2002 & worked as a consultant from 2003-2003. During this time, introduced LASIK for the first time in Sri Lanka in 2002.
Senior Consultant, Director Cornea Clinic, at Apollo Hospitals Hyderabad from 2005 to present. Visiting Senior Consultant to Lanka Hospitals from 2006 to present.
Clinical interest in Corneal Disorders, Refractive Surgery, & Ocular SurfaceReconstruction.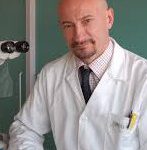 Dr Diego Ponzin
Diego Ponzin, MD is Director, Medical Director and Corneal Consultant of the Veneto Eye Bank Foundation in Venice, Italy. His clinical fields of interest include the ocular surface and corneal diseases, cornea biology, storage and selection for transplantation.
He obtained his medical degree at the University of Padua, Italy and his postdoctoral diploma in Ophthalmology at the University of Udine, Italy.
He has been Research Associate at the Department of Immunology of the FIDIA Research Laboratories in Padua, and Expert for eye banking of the Consulta Nazionale Trapianti, Rome.
During his career, he received the Fidia Research Award (1991), the Fellowship "Franco Lenzoni" from the Associazione Italiana Donatori Organi (1996), he was honorary Member of the Italian Society for Corneal Transplantation (2000), and obtained the Scientific Research Award from the Italian Society of Ophthalmology in 2005. He also got the 2009 "Best Poster" Award, American Academy of Ophthalmology, the Best paper in session, the 2012 Global Ophthalmology Awards Program from Bayer, and the 2013 Gold Medal from the Italian Society for Corneal transplantation.
Besides his involvement as reviewer of several journals (e.g. the British Journal of Ophthalmology, European Journal of Ophthalmology, Cornea, etc), he is (co-)author of more than 50 full papers in peer-reviewed journals, 10 book chapters and 10 invited reviews.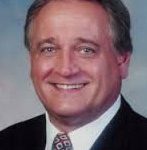 Dr. Jack T. Holladay
Dr. Jack T. Holladay is a Board Certified Ophthalmologist, who received a Medical Degree and Distinguished Alumnus Award from the University of Texas and a Master's and Bachelor's Degree in Electrical Engineering from Southern Methodist University. He is a Clinical Professor of Ophthalmology at Baylor College of Medicine, the author of three books, hundreds of chapters and articles in peer reviewed scientific journals and serves on several editorial, medical and scientific advisory boards as well as holding numerous patents. He is currently the Chair of the FDA/AAO Task Force charged with developing guidelines for accommodating and extended depth of focus (EDOF) IOLs.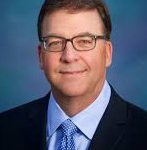 Prof. Edward J. Holland 
Dr. Holland is the Director of Cornea Services at Cincinnati Eye Institute and Professor of Ophthalmology at the University of Cincinnati. He attended the Loyola-Stritch School of Medicine in Chicago and trained in Ophthalmology at the University of Minnesota. He completed a fellowship in cornea and external disease at the University of Iowa, and a second fellowship in ocular immunology at the National Eye Institute, National Institutes of Health in Bethesda, Maryland.
Dr. Holland formerly served as the President for the American Society of Cataract and Refractive Surgery from 2011-2012. He was also a member of the Executive Committee and now serves as the Program Chair. Dr. Holland was a former member of the Board of Trustees for the American Academy of Ophthalmology. He has also been the Secretariat of the Annual Meeting for the American Academy of Ophthalmology. He was awarded the Life Achievement Honor Award at the 2012 American Academy of Ophthalmology Annual Meeting. Dr. Holland has served as the Chair of the Eye Bank Association and was the former Chair of the Medical Advisory Board for the Eye Bank Association of America. He is the past President of the Cornea Society and previously served on its Board of Directors.
Dr. Holland has been awarded the Castroviejo Award from the Cornea Society in 2013, the Senior Achievement Award and The Honor Award from the American Academy of Ophthalmology. He was awarded the Binkhorst Medal by the American Society of Cataract and Refractive Surgery in 2008. He was a recipient of the 2002 Paton Society Award given by the Eye Bank Association of America. Among other honors, Dr. Holland has been listed in the "Best Doctors in America."
As the Director of Cornea Services at the Cincinnati Eye Institute, Dr. Holland has attracted worldwide referrals for medical and surgical corneal problems and for stem cell transplantation. His clinical interests include Corneal Transplantation, Cataract Surgery, and Ocular Surface Transplantation.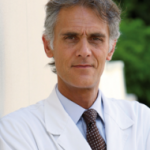 Dr. José Güell 
Founding partner of IMO and Coordinator of the Cornea, Cataract and Refractive Surgery Department of the IMO.
Doctor of Ophthalmology from the Autonomous University of Barcelona (UAB) and Coordinator of Anterior Segment at the European School for Advanced Studies in Ophthalmology (ESASO) (USI in Lugano).
President of the European Society of Cornea and Ocular Surface Disease Specialists (EUCORNEA).
Lecturer in the Master's Degree in Cornea and Refractive Surgery and Master's Degree in Anterior Segment of the IMO, Institute of Ocular Microsurgery.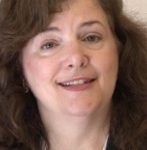 Dr. Cynthia Roberts 
Dr. Roberts serves as Director of Research in the Department of Ophthalmology, and has a 20% cross appointment in Biomedical Engineering where she advises Ph.D. and M.S. students in vision research. Dr. Roberts is an excellent cross-college bridge between Medicine and Engineering.
Dr. Roberts research interests include corneal and ocular biomechanics in cornea, refractive surgery and glaucoma; in vivo measurement of corneal biomechanics including ultrasonic and dynamic topographic techniques, as well as ophthalmic imaging applications including corneal topography, Scheimpflug tomography, and Optical Coherence Tomography. She received a research award from the Columbus Foundation to investigate a new biomechanical mechanism of damage of the optic nerve in glaucoma, which is one of 5 funding priorities of the NEI in the area of glaucoma.
She has given over 170 invited scientific presentations, both domestically and internationally, with 10 given in the past year including those in France, England, Austria, Egypt and Cyprus.  Dr. Roberts has participated in over 140 scientific abstracts, with 6 ARVO paper/posters in 2012.  She has served as Session Chair, Moderator, or Panelist at multiple scientific meetings.
Dr.  Roberts continues to serve on the Editorial Board of 2 major journals in Ophthalmology, as well as the Selection Committee for a Fellowship in Vision Research offered by Prevent Blindness Ohio. She consults for multiple medical device companies.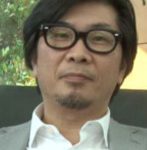 Prof. Donald Tan
Donald Tan is the Arthur Lim Professor in Ophthalmology at the Ophthalmology and Visual Sciences Academic Clinical Program of Duke-National University of Singapore Graduate Medical School, Senior Consultant at the Singapore National Eye Centre, and Professor of Ophthalmology at the Yong Loo Lin School of Medicine, National University of Singapore. A founding member of the Singapore National Eye Centre, Professor Tan was its Medical Director from 2008-2014, and past Chairman of the Singapore Eye Research Institute prior to that. Trained as a corneal subspecialist, his main clinical and research interests lie in the newer forms of lamellar corneal transplantation, corneal infections, keratoprosthesis surgery, and corneal refractive surgery, including myopia epidemiology and pharmacological approaches to reduce myopia progression, and he has published over 350 peer-reviewed articles (h index = 46), contributed 18 book chapters, and is the recipient of over 20 awards, which most recently include the 2013 Albrecht von Graefe Innovator's Lecture, the CLAO 2014 Oliver H. Dabezies, Jr. Lecture, the CLAO 2015 Richard L. Lindstrom, MD Lecture, and the 2015 ASCRS Binkhorst Medal Lecture. Professor Tan is the founding and current President of the Asia Cornea Society, which he formed in 2007, and the founding and current chair of the Association of Eye Banks of Asia (AEBA). In 2012, Professor Tan became the first international President of the Cornea Society, and is currently its Past President. In 2014, he was named as the 3rd most influential ophthalmologist on The Ophthalmologist's Power List, and was recently elected as a member of the American Ophthalmological Society in 2015.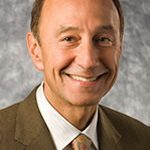 Prof. Michael W. Belin 
Michael W. Belin, MD is Professor of Ophthalmology & Vision Science at the University of Arizona Department of Ophthalmology and Southern Arizona Veterans Administration Health Care System (Tucson, Arizona). He is also an Adjunct Professor of Ophthalmology at the Albany Medical College (Albany, New York) and University of Ottawa (Ottawa, Ontario). Dr. Belin is Past-President of the Cornea Society (2006-8) and currently serves a Vice-President for International Development. He is a Fellow of the Royal Australian & New Zealand College of Ophthalmology and serves on the Board of Directors, the Medical Advisory Board and the Executive Committee of the Eye Bank Association of America. Michael is also vice-chair of the American University Professors of Ophthalmology's Fellowship Compliance Committee. Dr. Belin is a past recipient of the AAO Honor Award, Senior Honor Award, Achievment Award and a recipient of the AAO Life Time Achievment Award. He is the AAO's representative to Australia and New Zealand and serves on the American Academy's International Meetings Committee.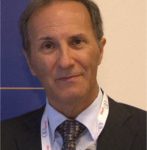 Dr. Roberto Bellucci 
Dr Bellucci obtained his Medical Degree and Residency in Ophthalmology at the University of Padua, Italy. Then he worked in the Hospital and University of Verona, and became Chief of the Hospital Ophthalmic Unit and Professor of Ophthalmic Surgery (2001-2015). His surgical activity is mainly dedicated to cataract and refractive surgery, also performing live surgery in several countries. His main research interests are Cataract Surgery, Intraocular Lenses, and Refractive surgery. He published more than 200 papers in English and Italian, and gave lectures in 25 countries. A member of several scientific societies, Dr Bellucci has been the president of ESCRS for the years 2014-2015, and is the current president of the Italian Cataract and Refractive Society for the years 2015-2018.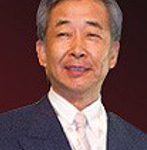 M.D. Juntaro Sugita 
1975         M.D. ,Nihon University School of Medicine(Tokyo, Japan)
1975 – 1978  Resident, Nagoya University School of Medicine (Nagoya, Japan)
1978 – 1980  Anjo Kosei Hospital (Anjo, Japan)
1981 – 1982  Case Western Reserve University (Cleveland, U.S.A.)
1982 – 1983 Erlangen – Nurunberg University (Erlangen, Germany)
1983 –       Sugita Eye Hospital (Nagoya, Japan)
2000 -      Chief of Corneal & Refractive Service
2011 -      Director of Sugita Eye Hospital (Nagoya, Japan)